WEL

COME TO JAIN HOSIERY FACTORY

We, at JAIN HOSIERY FACTORY, bring to you a wide range of high-quality socks that have been manufactured to ensure that these socks are never a reason for discomfort. Moreover, We Jain hosiery factory are a leading socks manufacturer & wholesaler in Delhi, India. Also, deal with all types of socks and other hosiery items. Although, our socks are best known for their numerous quality features such as soft, fine finish, and smooth texture. These socks are available in various sizes according to client needs. Further, our wide distributional network helps us in delivering our range in different parts of the country within a stipulated period of time. Our range includes all types of socks school uniform socks, mens socks, ladies socks, kids socks, cotton socks, woolen socks, terry socks, ankle socks, designer socks, gloves, and caps. socks manufacturer in Delhi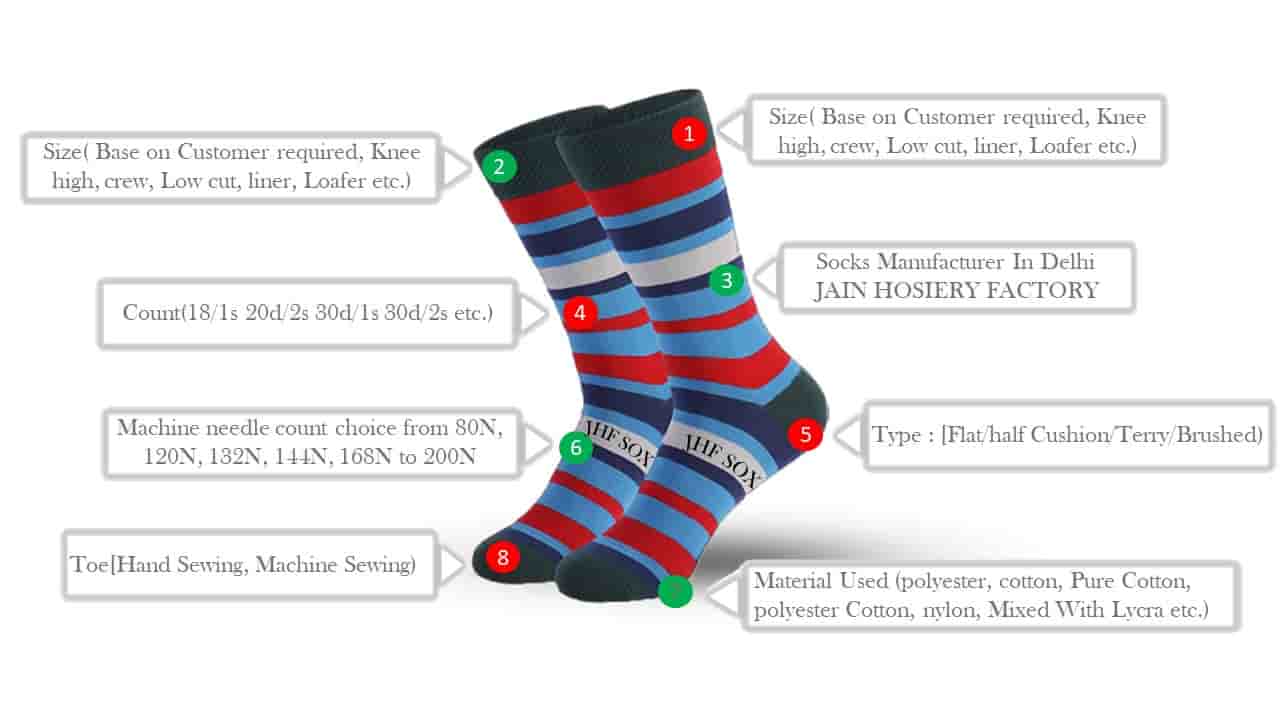 Are

You Looking for Quality Socks Manufacturers in Delhi?
Great! You've come to one of the right place for socks
We have more than 25 years of experience in socks manufacturing
The Jain hosiery factory is a distinguished wholesale socks manufacturing factory in Delhi, India. One of the well-known Indian socks manufacturers gives the greatest quality wholesale socks and As a result, is trusted by many retailers and wholesalers in respected places. Generally, the Jain hosiery factory has 25+ years of experience in school socks manufacturing. It gives quality service to all of our customers all over India. Jain Hosiery Factory prides itself on its focus on customer satisfaction. It also offers a wide range of socks at competitive prices, with flexible delivery options to suit customer needs.
We excel in socks manufacturing because we are always focused on customer satisfaction. Secondly, We use the best yarn and cutting-edge technology computerized machine. Finally, which produces high-quality socks that are comfortable and durable. Our wide range of socks collection includes sports socks, ankle socks, sneaker socks, and loafer socks. Always offer competitive prices and flexible delivery options.
we have over 25 years of experience in the wholesale socks industry.
we have a great reputation for quality and service.
we offer a wide range of styles, patterns and colors of socks.
we are a leading wholesale socks manufacturer in delhi.
we can manufacture any color or size of custom socks.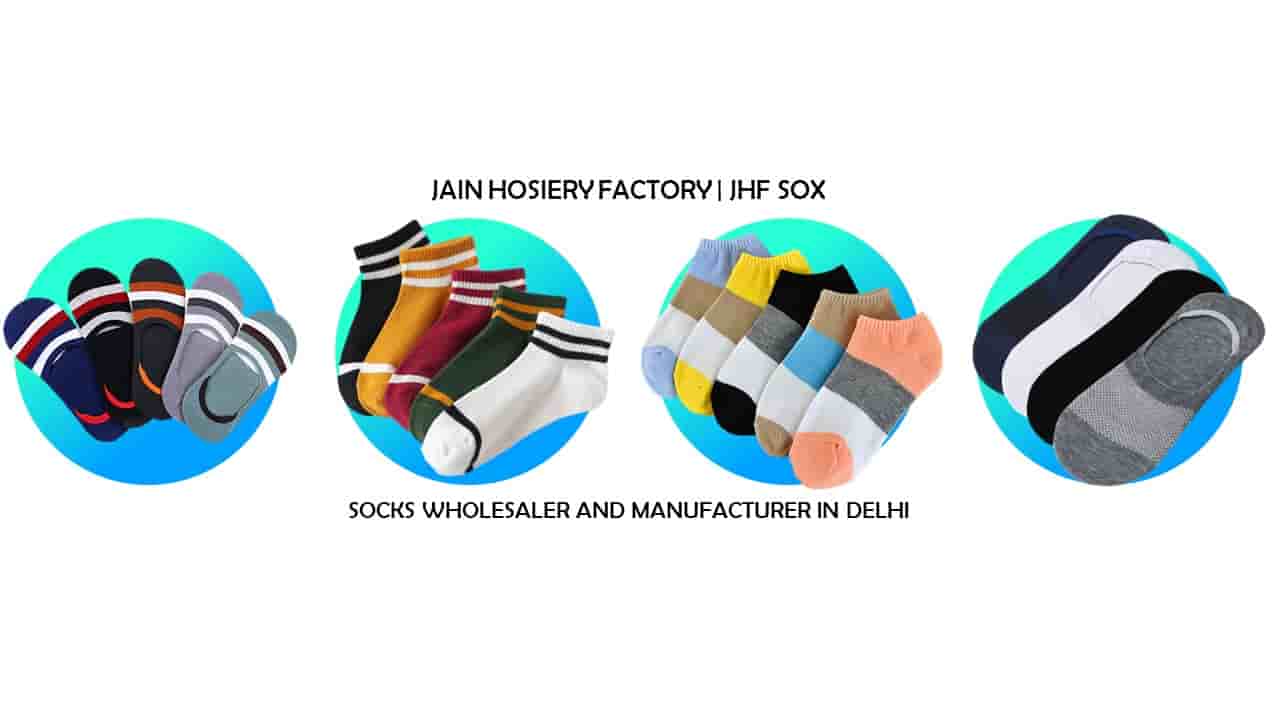 W

hy Choose Us For Socks Factory!!

We Jain hosiery factory socks manufacturer & wholesaler in Delhi, are a little bit different from others because we are always available for you. Also, we are proud of the business relationships that we have developed with our clients. Moreover our track record of consistently delivering excellent results.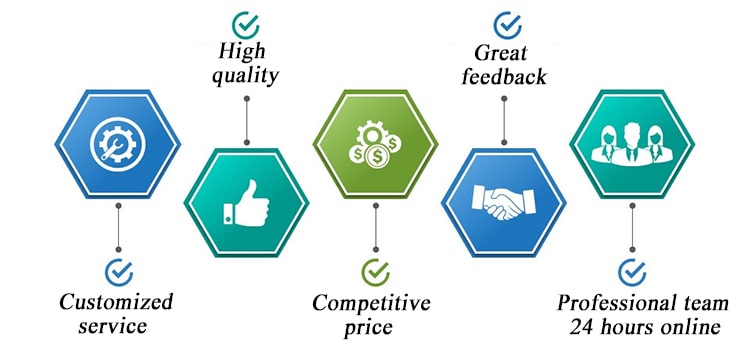 JAIN

HOSIERY FACTORY

We have been trading in all kinds of socks, School Uniform Socks, Ladies Socks, Men's Socks, Kids Socks, and Sports Ankle Socks. On the other hand, we provide socks with a fine finish and smooth texture at less price. We Knitted by using high-quality threads and other resources. As a result, the offered product is widely demanded for its comfort, high quality, and availability in a wide range. We offer our range of products at a fair price in the market and also ensure timely shipment. Feel free to contact Jain Hosiery Factory.

Our Products
FAQs:
Are you socks manufacturing factory or a trading company?
We are a socks manufacturer and wholesaler both and we supply all over India
How long does it take to make Samples?
Normally, it will take about 7-14 working days for making customized samples. if it is stock samples it only need 2-3 days.
Can we get customized socks samples before placing an order?
Yes, we can arrange quality samples without a logo for you!
How about your sample fee?
If we have the socks in stock, one similar sample can be sent to you by courier. Also, If you need your own design you have to pay for this.
What is your MOQ and price for customized socks?
MOQ: For custom socks, our MOQ is 500-1k pairs per color per size per design. It can be adjusted if your whole quantity is more than 2000 pairs. Price: Our price is based on your designs, material, size, quantity, and also quality.
What is your custom school socks manufacturing procedures?
Firstly, Confirm the design from customers like Patta, and school name.
Secondly, Select the yarn as per requirement.
Then we modify and make the sample.
After, we can send the sample on WhatsApp or through a courier.
Where is your Jain Hosiery Factory located in Delhi?
We are Delhi based firm located at Shastri Nagar, Delhi-110052
Do you provide socks wholesale?
Yes, we are a socks wholesaler in Delhi. Generally, we have all types of socks available like:
Sports socks. Ankle socks. Sneaker socks. Kids socks.
What is the MOQ for the wholesale socks market in Shastri Nagar?
Generally, it depends upon the customer. They can give a minimum order value of 10k or more than that!!
Which payment ways do you accept?